Sony has now licensed the Japanese company Hori, which makes peripherals, to make another controller for the PS4 called the Mini Wired Gamepad. It's designed for children, and grown-ups with small hands, possibly.
Like the name says, it's wired (with a 10ft link) and is 40% smaller than a DualShock 4. It likewise comes in an extremely pleasant shade of PlayStation blue. Yes, it is a whole little bundle of aesthetic joy – if we were to put it that way.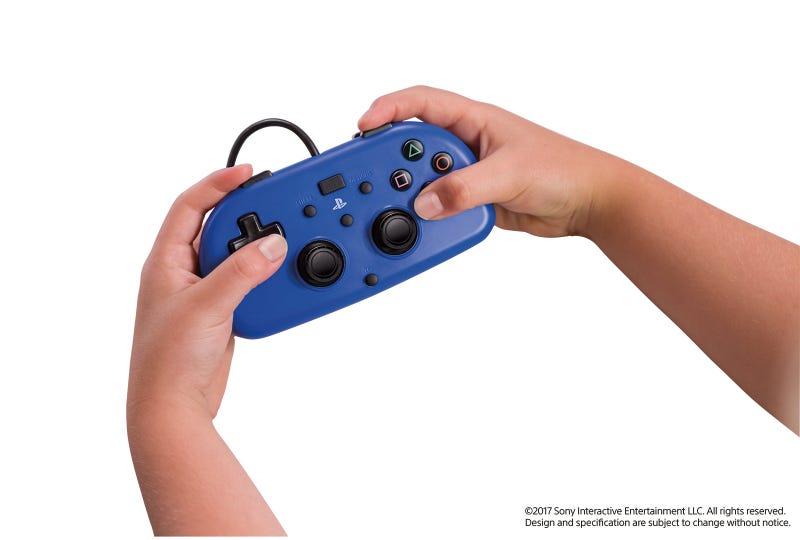 It'll be offering for $30, and will be out this holiday. All of which sounds great! Presently for the catch: "this controller does not include some features of DualShock 4, including a touchpad, light bar, stereo headset jack, speaker, vibration, or motion sensing". These may come as a sudden turn-off for many gaming fans.
But these are the reasons why the gamepad is priced as low as $30. In any event the touchpad still works; there's a button in the center that reproduces the impact of tapping on the touchpad.